QUICK WAYS TO GET EXTRA HOSPITALS FOR COVID-19 TREATMENT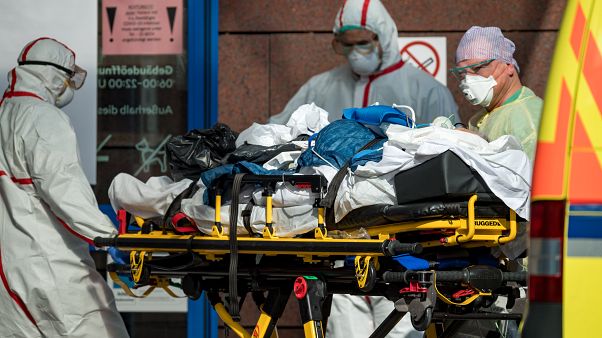 One thing we know for sure is that most hospitals around the world are either functioning at 100 percent of their capacities or they are very close to it. A majority of them are forced to strategize alternative solutions in preparation for more COVID-19 patients while others are looking to take bolder steps.
Some of these hospitals have cancelled some elective treatments for non-COVID-19 patients such as knee replacements and scheduled cancer surgeries. Countries such as the UK are beginning to explore ways in which they can construct pop-up modular medical facilities similar to the ones in China. Others are exploring the possibility of converting other facilities to serve as temporary medical buildings.
In this post, we will take a look at ways that countries can quickly build new hospitals and develop additional strategies to enhance hospital capacities to enable better treatment of COVID-19 patients.
THE USE OF MODULAR TECHNOLOGIES
Something that most countries cannot afford due to the COVID-19 pandemic is time. The outbreak of the coronavirus has forced a lot of hospitals convert some of their wards to accommodate more patients. However, it is obvious that these hospitals are running out of accommodation.
One of the ways the UK government can adjust quickly is taking advantage of modular technology to build hospitals. This will increase the available capacity for COVID-19 patients. One of the advantages of employing the use of modular technology is that temporary modular buildings can be built in no time. Visit Smart-space to learn more.
Reports show that two hospitals were built from scratch in China for the treatment of COVID-19 patients in 10 and 11 days respectively. The building materials of modular buildings are prefabricated in the factory and then assembled onsite. This is one of the reasons why modular medical structures are a great and quick alternative for governments around the world. It gives them what they cannot afford to lose in their attempt to flatten the curve, and that is time. Check out Smart-space to learn more about modular building installation.
OTHER QUICK STRATEGIES TO ENHANCE HOSPITAL CAPACITIES FOR THE TREATMENT OF COVI-19
One thing that hospitals around the world are clamoring for as a result of the COVID-19 pandemic is extra capacity. In other to achieve this, the healthcare system and hospitals must adopt an operational overhaul system that can be achieved in the steps below:
CREATE A QUICK INTERNAL RESPONSE TEAM: This will help manage the flow of COVID-19 patients. It is crucial that this team reports directly to the CEO of the hospital.
CREATE AN ASSESSMENT TEAM: This team should carefully assess how critical the condition of each patient is, and then categorize them accordingly to minimize death rates.
DEVELOPING MANDATORY DISCHARGE PROCEDURES: Hospitals will need to devise a new discharge routine that will ensure a fast discharge of recovered COVID-19 patients. This procedure must be fast enough to keep up with the inflow of COVID-19 patients.
ENGAGING FULL CAPACITY PROTOCOL: One of the ways hospitals can enhance their capacities is to reduce the pressure on A&E departments. This involves moving patients out of A&E to other floors or spaces (including the hallways) in the hospital. This will ensure that at least 20% of hospital beds are free.
In conclusion, we cannot deny that hospitals need a capacity boost and they need it fast. The tips above will ensure the enhancement of hospital capacities.